COVID-19 Resources
Attention Inland Empire Business Owners & Managers!
Are You Experiencing Any of the Following Computer
IT Related Challenges/Frustrations?
You have an IT emergency and you need help right away!
My computer IT support company is slow to respond.
My systems are slow, unreliable or always have problems.
I have been a victim of ransomware or another cyber attack.
My business suffered downtime and lost data from a virus, system crash
or rogue employee.
My company is growing and I feel like I am outgrowing my current provider.
I have multiple offices or a mobile workforce and need a solution to share
company data/files.
I feel like I am being overcharged by my current provider.
I want an IT partner that will help me understand all this IT stuff as it
relates to my business.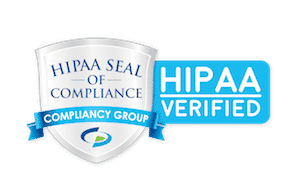 The Inland Empire's Leading IT Security and Support Provider
What Our Clients Are Saying About Us
Free Cyber Security Executive Brief
82,000 NEW malware threats are being released every day, and businesses (and their bank accounts) are the #1 target. To make matters worse, a data breach exposing client or patient information can quickly escalate into serious reputational damage, fines, civil lawsuits and costly litigation. If you want to have any hope of avoiding a cyber-attack, you MUST read this report and act on the information we're providing.
Order Today the Free Report entitled "The 8 Most Critical IT Security Protections Every Business Must Have In Place Now To Protect Themselves From Cybercrime, Data Breaches and Hacker Attacks".
Download this
Report Instantly
LOCATED IN RIVERSIDE & SERVING THE INLAND EMPIRE,
LOS ANGELES & ORANGE COUNTY
Riverside, Corona, San Bernardino, Rancho Cucamonga, Ontario, Fontana, Chino, Moreno Valley, Redlands, Temecula, Los Angeles, Pomona, Pasadena, Chino, Anaheim, Irvine, Fullerton, City of Industry and all surrounding areas.
3576 Arlington Ave, Suite 200
Riverside, CA 92506
We're Proud To
Partner

With The

Best Businesses

In The Industry.
\n
Attention Inland Empire Business Owners & Managers!
Are You Experiencing Any of the Following Computer
IT Related Challenges\/Frustrations?<\/h3>\n

\n

\n
You have an IT emergency and you need help right away<\/strong>!<\/li>\n
My computer IT support company is slow to respond<\/strong>.<\/li>\n
My systems are slow, unreliable or always have problems<\/strong>.<\/li>\n
I have been a victim of ransomware or another cyber attack<\/strong>.<\/li>\n
My business suffered downtime<\/strong> and lost data from a virus, system crash
or rogue employee.<\/li>\n
My company is growing and I feel like I am outgrowing my current provider<\/strong>.<\/li>\n
I have multiple offices or a mobile workforce<\/strong> and need a solution to share
company data\/files.<\/li>\n
I feel like I am being overcharged<\/strong> by my current provider.<\/li>\n
I want an IT partner that will help me understand<\/strong> all this IT stuff as it
relates to my business.<\/li>\n<\/ul>\n